There are excellent benefits you can enjoy when you hire a professional contractor to take care of your home renovations. Below are some of the benefits;
It saves time
Renovating your home takes time; you can save weeks or months on your project by hiring an experienced contractor. Hiring contractor will help you resolve any problems that may come up promptly, ensuring that the renovations continue to run smoothly. Customer service
One of the things you enjoy from a contractor is the customer support; they take the time to ensure that your plans for the project are accomplished. Furthermore, they are available to offer advice and to make functional changes that will benefit your renovation project.
In Saskatchewan, there are different contractors readily available to meet your building needs. However, Valhalla Construction Inc. is one of the best-construction companies that will professionally handle your building projects.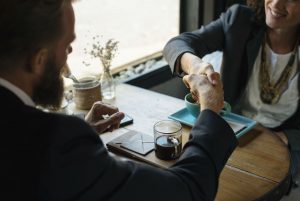 Three Reasons to Hire Us for Commercial Construction
Commercial construction or any other construction needs the attention of a trained, diligent, and experience Construction Company. Valhalla Construction Inc. is a leading company in the Saskatchewan construction world. We know how vital your building projects are, we have walked in your shoes. We know the right thing to do to make your commercial construction project a success; we are the right piece in your building puzzle. Our traits, quality customer service, and mission make us the right construction company for your project.
1. Our Traits
Our traits define us, it is our image, and that is why customers are satisfied; below are some of our characteristics, the reason behind the positive reviews from our customers.
We are ready to go all the way: from ideas to designs, blueprints to constructions an excellent commercial contractor will be there to help you actualize your building project; this is what Valhalla Construction Inc. is all about – we are there till the end.
Professional advice: one of the benefits you get from the best commercial constructor is professional advice. Valhalla Construction Inc. knows how to turn your ideas into amazing results. We are ready to share our profound knowledge with you to reach your goals.
Tech-savvy team: Valhalla Construction Inc. doesn't only do the talk, but walk the walk. With several professional renovators in our group, there are no building problems we cannot solve. We know how paramount your commercial construction is to you, that is why we are proud to say, Valhalla Construction Inc. has the best tech-savvy team that has been providing top-quality services in the whole of Saskatchewan.
Transparency: At Valhalla Construction Inc. we pride ourselves with high-quality work. Working with us guarantees a transparent service with no deceptively low bid budget, over-hyped price or inferior work.
Written contract: to back up our transparency and to ensure client and contractor are on the same page, we write a detailed contract for all to see. It assures a smooth completion of your building project.
2. Quality Customer Service
At Valhalla Construction Inc., there are a lot of trained staff ready to provide answers to your home, renovation, restoration and constructions questions. We highly trained staff handles all our customers' building challenges efficiently.
3. Mission
Our mission is to consistently create exceptional designs for the people of Saskatchewan and beyond. To ensure all homeowners get their dream houses with ease.
Everyone deserves to own a dream property, at Valhalla Construction Inc. we understand your language, and we aim to make your dream property a reality.