Winters have welcomed our homes for quite some time now, and we've got a lot of preparations to make. And along with cleaning out the garage and getting ready for spring, we also divert our attention towards home improvement.
But is winter really the best time for home renovation? We believe it is. For one thing, in winters contractors are less busy and whatsmore they have reduced prices.
But with that being said, there are some limitations to the renovations we can manage in the winters. So for your convenience, we have listed the major three remodeling projects that you can take on. Let's dive into it!
1. Indoor Painting:
When it comes to quality construction, how can we leave interior design out of the picture?
Along with any architectural planning and construction projects, interior design is a must. Painting your otherwise bland and boring walls can not only be fun and engaging, but can also be done manually. Usually, we'd recommend that you take on the painting task yourself as it's not really that complicated. But if need be, hiring painters to paint the walls can be incredibly easy in the winters.
Most contractors are relatively idle in the cold season, and we couldn't thank that enough. However, it would be best to refrain from outdoor painting, as the cold snowy weather can impact the process. Make sure that the tools and paint you use are warm and easy to work with.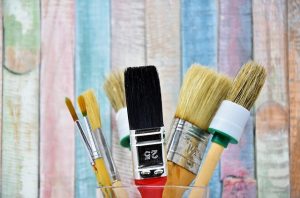 2. Outdoor Construction:
The outdoor architecture of a house is as intriguing as the interior. Home improvement does not only mean decorating the inside. Even in the cold clammy weather a number of outdoor construction projects can be taken on, and these would be cheaper in the winters, especially right before prices rocket for the spring.
A good old porch, replacing a garage door or window, improving on that sunroom; the choices are limited but still available if you have a witty mind. Outdoor construction projects are our personal favorites as there are tons of ways to get creative with them, and they augment the house tenfold.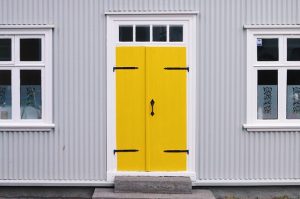 3. Ceiling or Floor Remodeling:
Tiles and flooring are two things that we love to focus on. It's always a joy walking into someone's home and seeing beautiful flooring or an intricate ceiling. It is arguable that this can even make or break the atmosphere of a room.
There are hundreds of different things you can do with the ceiling or the floor. Giving it a splash of colour or a wood and rustic feel is always a solid option.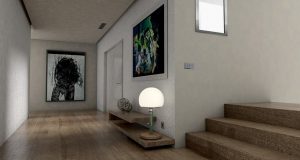 While the winter season does bring cold feet and stuffy noses, it also gives way to hundreds of new construction opportunities, each one radiating its own unique light.
If you're looking for contractors that work all year round, consider Valhalla Construction Inc. They have a great bunch of staff and offer competitive rates. Their promise is that of quality and productivity, and they have certainly lived up to it.
Happy renovating!